Numerical Aspects of Deconvolution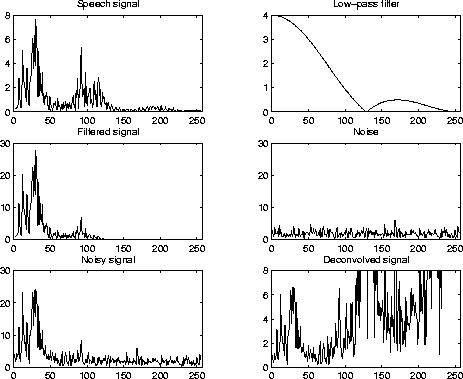 ---
The above figure shows that "naive" deconvolution of a noisy signal can lead to a completely useless deconvolved signal dominated by erroneous high-frequency components. Care must be taken to avoid this situation.
The figure - and the example - is from the paper:
P.C. Hansen, Deconvolution and Regularization with Toeplitz Matrices, Numerical Algorithms, 29 (2002), pp. 323-378.
The paper describes the inherent difficulties in deconvolution of noisy data, and their efficient numerical treatment. The emphasis is on the numerical aspects, and the theory is illustrated with examples.
---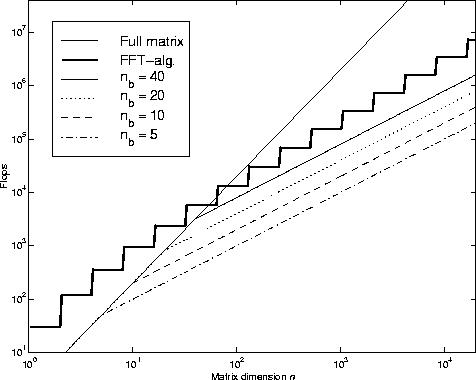 Discretizations of deconvolution problems lead to Toeplitz matrices, which are matrices with a very special structure. One of the topics covered in the lecture note is the efficient multiplication of an n-times-n Toeplitz matrix with a vector in O(n log2n) operations by means of the FFT algorithm. The above figure shows various flop counts for matrix-vector multiplications with full and banded Toeplitz matrices.