<!body bgcolor="#bbbbbb" marginwidth=0 marginheight=0 style='font-family:Arial'> <!body bgcolor="#cccc00"> <!body> <!strong>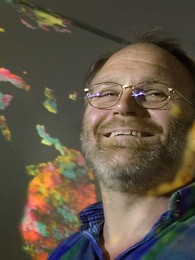 Allan Aasbjerg Nielsen
<!font size="+1">
Associate Professor Emeritus, Ph.D., M.Sc.
In Danish.
---
Technical University of Denmark
DTU Compute - Department of Applied Mathematics and Computer Science
Section for Visual Computing (formerly Section for Image Analysis and Computer Graphics)
Richard Petersens Plads, Building 324
DK-2800 Kgs. Lyngby, Denmark
My office is in building 324, room 230
Tel +45 4525 3031
Tel +45 4525 3425 (direct)
<!Tel +45 4525 3425 or +45 4588 6545 (direct)
Fax +45 4588 1397
E-mail alan(at)dtu(dot)dk, e-mail 'at home' allananielsen(at)gmail(dot)com
Internet official DTU site and https://people.compute.dtu.dk/alan/ (this site)
<!a href="https://www2.imm.dtu.dk/pubdb/personal/showbasket.php?cmd=full_view&id=17&title=Publications&header=&footer=&css=&b=1&e=1&year=&fmt=html&order=year"> See me in ORBIT, the DTU Online Research Database in Technology
See me on Google Scholar
See me in Research Portal Denmark
LinkedIn linkedin.com/in/allananielsen
Mendeley mendeley.com/profiles/allan-aasbjerg-nielsen/
ORCID orcid.org/0000-0002-4837-9449
Web of Science webofscience.com/wos/author/rid/L-2154-2016
ResearchGate researchgate.net/profile/Allan_Nielsen
Scopus Author ID: 14020182400 (Elsevier)
Areas of primary professional interest
Mathematical and statistical method and algorithm development including computer implementation with real-world applications of multi- or hyper-variate, spatial, multi-temporal/multi-set/multi-source data in
multivariate statistics, geostatistics, spatial statistics, machine learning, geoinformatics, (exploratory) data analysis, data mining, spectroscopy, chemometrics, data science, big data,
image processing and image analysis,
satellite and airborne radar and multi- and hyperspectral optical remote sensing, earth observation and imaging spectroscopy (with applications in primarily mapping, mineral exploration, geology, agriculture, forestry, environmental monitoring, marine biology, oceanography, geodesy, security, and sea ice mapping),
operational and business aspects of the above.
Check my Plan for future geo-related data science research (2015), also available as a slide presentation: Geo-strategy with examples (2015)
See also
<!/p> <!a href="Calendar/calendar.htm"> <!Check my calendar> <!/a> <!/br> <!/br>